Since the answer is known I take it your post is to promote the company, product or Jens Madrian.

As such, I disabled the links in your post so you can write what you think about this.

My thought is this can lead to the troubles as the makers didn't think about security as witnessed by a recent internet denial of service attack. Those savings are lost in a flash.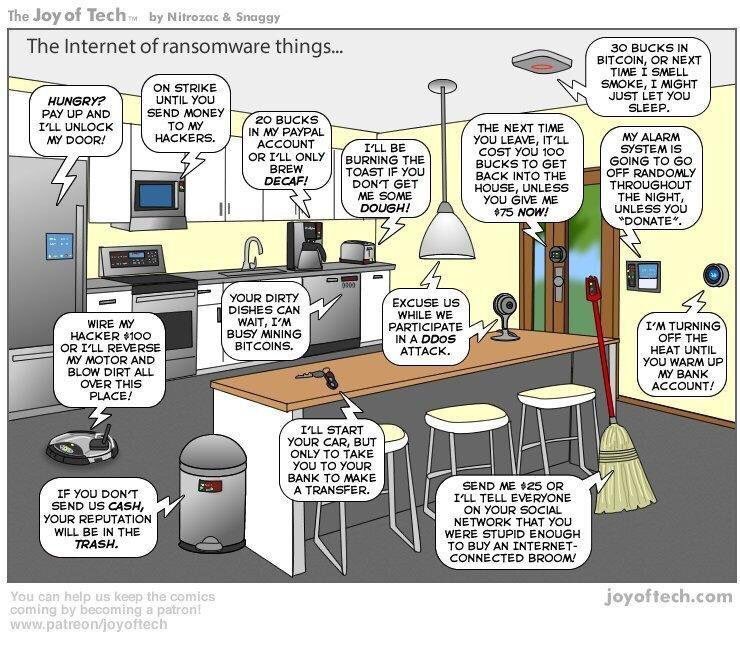 Click on picture for larger image.

I think we're already here. Smart Phones are pretty much the pinnacle of IoTR. (I wish that was Lord of The Rings but it's Internet of Things Ransomware.)

More at https://www.cnet.com/news/pay-up-or-else-ransomware-is-the-hot-hacking-trend-of-2016/